Vinyl Siding replacement…… Just make it "LOOK" new.
Maybe you want a new home but it's not in the current budget?
There are a couple of things you can do. If you take your old house and change the siding, you can immediately improve the look and increase the value. You can install new vinyl siding on your home and make it look brand new.
This means it will look good for you and increase curb appeal if you plan to sell.
How Much Will Replacement Vinyl Siding Cost?
Replacement vinyl costs between $1.50  to around $5.50 per square foot depending on the quality of the material.
Total installed cost would be around $7.50 per square foot depending on the region of the us in which you live. The total cost will depend on a few things to include the size of your home, but typically you can do this for less than $5000.00.
Can I replace the Vinyl Siding Myself?
Yes you can especially on single-story homes and single wide mobile homes which do not involve ladders. There are hundreds of really good videos on YouTube with excellent detailed instructions for the homeowner. Take your time and do the installation in an organized manner. You should have most of the tools already.
Do I need a Permit?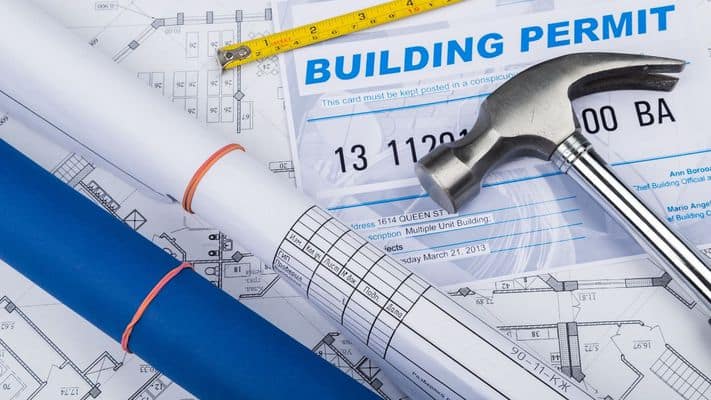 Where I live in central Florida usually not. However if you live in stricter regions like in Miami, New York, or San Fransisco more than likely.
This is always a consideration these days with local building departments taking an active interest in all construction projects.
Permits fees are a large source of income for local authorities.
Check first to be on the safe side and avoid fines.
Make Your Home Stand Out With Extras.
This is also a good time to change the trim around your window and carry out fascia and soffit repairs if needed.
You may also want to add new shutters by your windows. There are many colors to choose from to match or contrast with the vinyl siding.
These come in a variety of colors and styles and are available for under $35.00 per set in many places.
Things To Look Out For Under Old Siding.
Siding is not only a cosmetic addition in some cases it is used to help to keep the home dry. When you remove the old siding take a good look at the walls and replace any water-damaged panels.
The flashing around the doors and windows may also require attention. Some building department codes require the addition of Tyvek (flash spun high-density polyethylene) sheeting or thermo-board.
Discuss these issues with your contractor before finalizing your contract as these additions can be expensive.
Care Tips For Vinyl Siding.
I'd like to share with you a helpful hint when you pressure wash a mobile home. Instead of purchasing expensive products to protect your vinyl siding,  you can use a little car wax. It works almost the same and will help to keep the dirt and pollen, etc from collecting on your mobile home.
Some of these car waxes contain UVA blockers which will help prevent your new siding from becoming brittle and cracking in the sun.
If you have any helpful hints that you would like to share, please leave a comment below.