What About My Mobile Home Steps!
Mobile home steps allow the homeowner to exit and enter the building safely which can be an issue on high set houses over 3 blocks high or for elderly occupants.
New homes are required to have steps installed at every point of egress as part of the setup permit process and they are usually inspected as part of the building final.
The relevant step construction code in Florida is the Florida Building code.
Steps can be made of a variety of different materials:
Precast concrete
Concrete blocks
Aluminum
Steel
Wood (pressure treated)
Plastic
Glass fiber
Drive through any park and you will see most of these steps in all kinds of conditions and repair. Some materials are more expensive than others and will survive longer in harsh weather conditions.
Steps should be free-standing, not connected to the home. Some counties require the step to be secured to the ground with anchors and straps. This will usually be done after the skirting is installed so that they can be moved before putting up the skirting panels.
In Florida when you step through a door to the outside of your home you must step onto a platform equal in size to the width of the door in the direction of your travel. So essentially if you have a 36″ out-swinging door then you must step onto a 36″ x 36″ minimum platform for safety reasons.
This is the amount of pressure-treated wood required to make one step.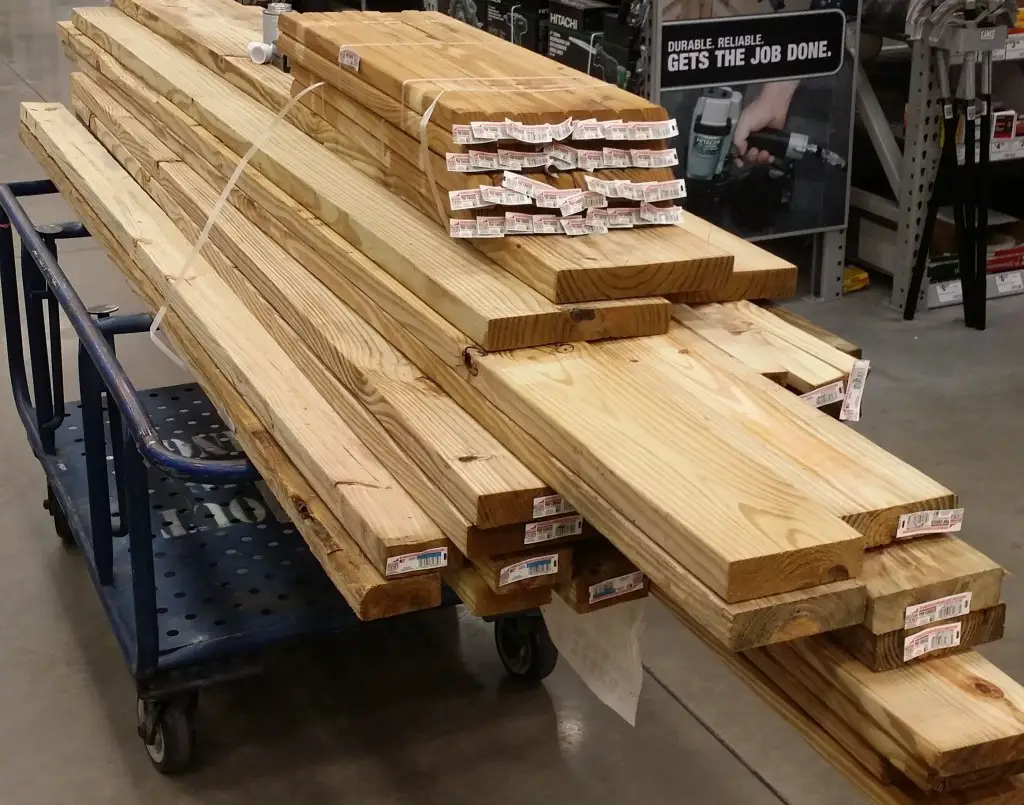 Stepping out directly onto steps has been responsible for many falls and serious injuries being reported especially for elderly or disabled residents.
The width of a tread and the rise of each step is also a part of the building code.
Normal treads are between 10 and 12 inches with risers being 7 to 8 inches in height. The sum of one tread and two risers should amount to between 25 and 26 inches in total.
eg.
Two seven inch risers and an eleven-inch tread amounts to 25 inches ( 7+7+11=25 inches)
Steps leading up to a deck do not require a separate platform to be added.
Upright railings should be no more than 3 inches apart.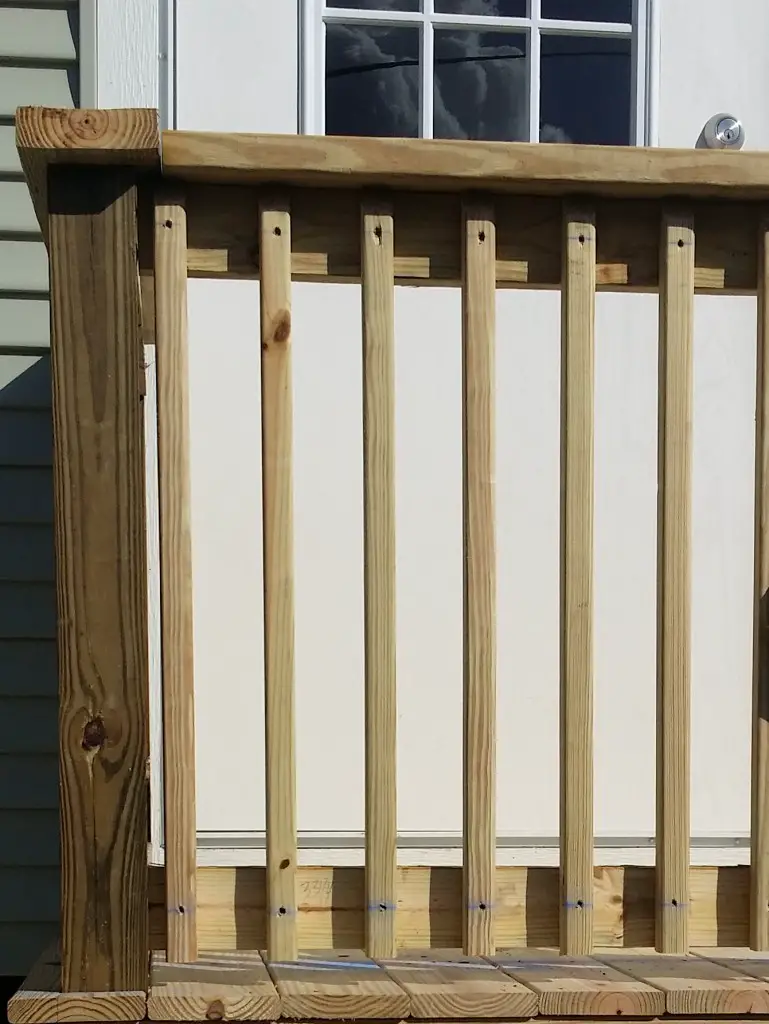 The user must be able to grasp the rail and hold on tight.